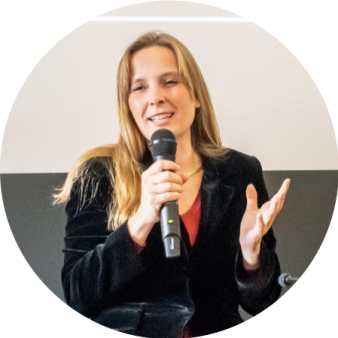 Chiara Chiesa is an International PR and Space Technology Commercialization Transfer advisor helping companies, startups, institutions and people by connecting and advising them to enter the space sector through personalized paths.
Public relations expert, advisor for technological, space and digital startups and companies, Investor Relations Manager,
European Commission registered expert.
NASA International Space Apps Challenge Brescia Lead, Chiara Chiesa is Mentor and role model for Space4Women Network by United Nations Office for Outer Space Affairs (UNOOSA).
President and co-founder of INTERSTELLARS and fond of new technologies, she is sales advisor for Graphene-xt, Investor Relations Manager for Sgush
and advisor for many other startups.
She is one of the 1000 "Unstoppable women" changing Italy through innovation, list by StartupItalia;
Million STEM and TEDx speaker, sits in many space and technology international boards.
She is known as a game changer on her way to face new challenges by anticipating solutions to complexities: a quantum of energy to fuel every possible future.
Brescia, Lombardy, Italy